How a Recession Provides Opportunity for Businesses
by John Taylor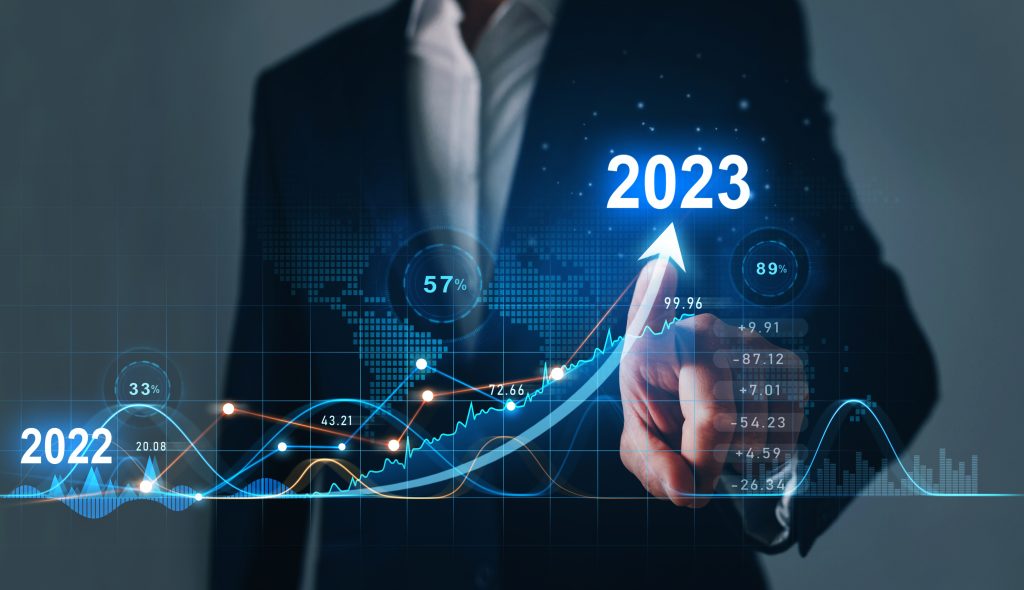 When endlessly doomscrolling down our newsfeeds, the stories of high inflation, an economic downturn, and a global recession can quickly feel overwhelming. However, as we prepare for another period of uncertainty, it's crucial to remember that a recession is also a catalyst for innovation and opportunity.
Keeping up with the pace of emerging technologies such as artificial intelligence, machine learning, robotic process automation, blockchain, cloud, and quantum computing can be daunting. But the reality is the speed of technological change will never move this slowly again and the most damaging words repeated in a business is, "but we have always done it this way." As a result, CEOs and Executive Bodies must accept that the only road to recovery is to move forward, not retreat backwards into old practices.
It's Not Just About Technology: The People Side of Digital Transformation
Contrary to popular belief, a successful digital transformation strategy is less about expensive technology or software and more about people and company culture. Of course, anyone can purchase an off-the-shelf shiny new solution. But your ability to adapt to an increasingly digital world will determine how you develop the next generation of skills to close the gap between talent supply and demand. If you get this balance right, you will be future-proofing your own potential and your workforce.
For example, any new solution will fail if your teams are not skilled enough to use it. At the same time, even the most impressive human minds will become less useful if they don't embrace technology. So, ultimately, technology works best when it complements the human workforce rather than competing with it. All this means that hiring and retaining top talent should still be high priority.
The problem for many businesses is knowing that a bad hire can be costly; a bad sales hire for example is notoriously expensive. By the time you consider the recruitment fee, compensation, maintenance, severance, opportunity cost and disruption, the cost over 12 months can quickly escalate to well over £300k for a mid-range account exec. With VC funding down and tech companies having a much stronger focus on measured, profitable growth, getting hiring right and attracting talent or top 10% performers has become more important than ever. But the reality check for many leaders is that the luxury of having a large talent pool to choose from during the downturn doesn't automatically mean they will be able to secure A-players or top performers. Of course, successful business and your competitors will always do their best to retain top talent during a downturn.
What else can organisations do to succeed during uncertainty?
At a time when analysts are debating the tech skills shortage and how the great resignation changed the employment landscape, Employer Value Proposition (EVP) is proving to be a critical tool in attracting, engaging, and retaining talent. Recent studies have shown that a great employer brand can reduce cost per hire by as much as 50%. Additionally, if you are hiring a candidate externally who is attracted to your EVP, it will only require an 11% jump in total compensation to secure them.
Research by Corporate Executive Board suggests that more than 70% of candidates will consider a business' employer brand before sending out an application. So, if you haven't made a good impression on most candidates by the time they're contemplating an application, it's already too late.
When many departments are challenged with cutting costs, it's also refreshing to hear that a great employer brand can significantly reduce cost. However, it's also important to highlight that the needs of your existing employees have evolved too. Training and development have now overtaken rewards and benefits. Essentially, it's time to think differently about how to attract and retain talent.
Beyond the Downturn
Many businesses fall into the trap of cutting back during a downturn which can result in losing ground on innovative competitors, not to mention the evolving expectations of their customers and employees. By contrast, those that stand out from the crowd by transforming their processes or innovating their products, services, and customer experience bounce back when the green shoots of recovery appear.
A recession is a perfect time to build operating-model resilience by doubling down on effective selling motions with high-quality talent that ensures you hit the ground running as we move into an upturn. For these reasons alone, it's never been more critical for leaders to seize the opportunities that market uncertainty might unlock for their business.
There are many examples of organisations that have leveraged cutting-edge tech and talent to avoid and reduce the impact of a recession. In addition to an attractive Employer Value Proposition (EVP), support partners like Quotacom can also empower you to source transformational talent in key areas such as AI, Data & Analytics, Cloud Cybersecurity, and IoT by bringing your vision to life with people and technology. Whether it is sales or operational talent that's required to navigate an economic downturn, having a partner that understands the current market drivers and talent flows can be a differentiator.
If you need any advice on developing compelling role-specific EVPs to attract and retain the best talent in the market to meet your business objectives or learn more about what opportunities you could unlock by leveraging technology, please contact me at jt@quotacom.com.
Tags:
digital transformation
John Taylor
Technology